As a business owner, you are continuously seeking for efficient techniques to drive your company's growth. A crucial part of doing this is creating a good marketing strategy. While some firms opt to conduct their marketing in-house, others choose to employ the services of a marketing agency. So you need a marketing agency for your business growth.
What is a marketing agency and how does it work?
A marketing agency is a specialist organization that provides a variety of marketing services and expertise to companies wishing to boost their brand visibility, reach target consumers, and accomplish their marketing objectives. These agencies work separately from the client's company and are engaged to undertake different marketing duties. The process starts with the agency consulting the client to understand their unique goals, objectives, and target market. Based on this information, the firm produces a customized marketing strategy incorporating numerous techniques and methods. Implementation follows, whereby the agency builds and executes marketing campaigns, administers digital platforms, produces commercials, and applies analytics tools to analyze performance. Regular reporting helps the agency to exhibit campaign successes and make data-driven adjustments. With a staff of trained employees, marketing firms remain adaptable, remaining up-to-date with industry developments and modifying their tactics appropriately. Their ultimate purpose is to become valued long-term partners, aiding customers in navigating the shifting marketing environment and achieving sustainable corporate success.
Types of Marketing Agencies
Marketing agencies exist in several varieties, each specializing in distinct parts of marketing. Here are some typical kinds of marketing agencies:
Advertising Agency: These agencies concentrate on designing and implementing advertising campaigns across multiple media channels, such as television, radio, print, internet platforms, and outdoor advertising. They specialize in developing captivating ad language, images, and messages to attract the target audience's attention.
Digital Marketing Agency: Digital Marketing agency typically operate in the Internet domain, assisting businesses with their digital presence. They specialize in areas including search engine optimization (SEO), pay-per-click (PPC) advertising, social media marketing, email marketing, content marketing, and website design & development.
Social Media Marketing Agency: These firms particularly focus on maintaining and maximizing social media accounts for businesses. They establish social media strategy, generate compelling content, conduct ad campaigns, and analyze social media analytics to boost brand exposure and connect with the audience.
Public Relations (PR) Agency: PR agency concentrate on controlling a company's reputation and public image. They conduct media relations, news releases, crisis management, and strategic communication to establish and maintain a favorable brand impression.
Material Marketing Agency: Content marketing companies specialize in providing meaningful and relevant material for organizations, such as blog posts, articles, videos, infographics, and more. Their objective is to attract and engage the target audience, producing organic traffic and brand loyalty.
Branding Agency: Branding companies focus on creating and developing a brand's identity, including its visual aspects, message, values, and placement in the market. They seek to establish a distinctive and consistent brand image that connects with the target audience.
Event Marketing Agency: Event marketing firms organize and execute promotional events and activations to build buzz, attract new consumers, and create memorable experiences for the business.
Market Research Agency: Market research firms undertake detailed market research and consumer studies to acquire insights into customer behavior, preferences, and market trends. They give significant data to guide marketing strategy and corporate choices.
Experiential Marketing Agency: Experiential marketing companies specialize in generating interactive and immersive brand experiences to engage with customers on a personal level and leave a lasting impression.
Influencer Marketing Agency: These agencies specialize in discovering and partnering with influencers or important opinion leaders to promote goods and services, utilizing the influencers' reach and reputation.
These are just a few examples of the numerous sorts of marketing companies accessible. Some agencies may provide a variety of services, while others may specialize primarily in one area. The choice of agency relies on a business's unique marketing objectives and demands.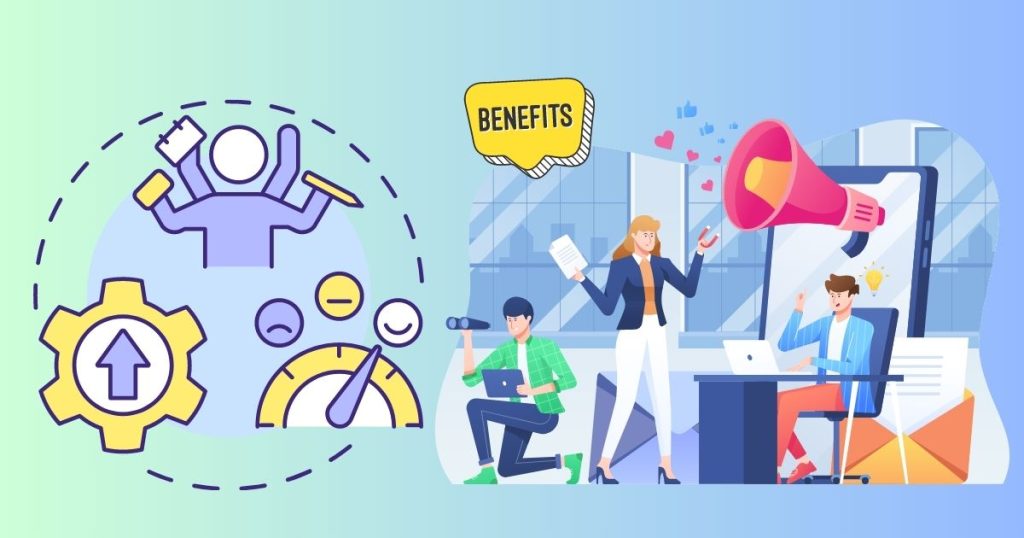 How will you benefit from the help of a marketing agency?
Engaging the services of a marketing firm may give various advantages to your organization. By using their skills and experience, you may access a team of specialists specialized in many marketing disciplines, leading to the formulation and implementation of successful plans. This partnership helps you to save time and money, as the agency takes care of the delicate details, leaving your staff free to concentrate on key company activities. Moreover, marketing companies generally have access to cutting-edge tools and technology, ensuring your campaigns are tailored for maximum effect. Additionally, their new insights and creative methods may lead to novel marketing activities, making your company stand out in a competitive market. Overall, collaborating with a marketing firm may expedite your company development, boost brand recognition, and build a powerful and engaging online presence.
What is the role of a marketing agency in expanding the scope of your business?
The role of an advertising agency in growing the reach of your organization is diverse and vital. Marketing firms play a vital role in designing and executing strategies that seek to boost brand recognition, attract new consumers, and drive corporate development. Their knowledge of numerous marketing disciplines helps them to develop tailored campaigns that connect with the desired demographic. By doing market research and competitive analysis, marketing firms may find untapped possibilities and build specialized tactics to profit from them. They assist organizations develop a strong online presence using digital marketing strategies such as SEO, social media marketing, and content production, broadening their reach to a larger audience. Additionally, marketing organizations generally evaluate campaign effectiveness, analyze data, and give vital insights to enhance marketing efforts consistently. Through their creative and unique ideas, marketing firms may define your brand, promote consumer loyalty, and position your company for long-term success, eventually extending the reach of your business in the competitive marketplace.
How to choose the right marketing agency?
Choosing the proper marketing agency is a key choice that may substantially affect the success of your organization. Here are some crucial steps to help you make an educated choice:
Define Your Goals: Clearly explain your marketing goals and what you intend to accomplish by employing an agency. Whether it's raising website traffic, boosting revenue, or enhancing brand recognition, having well-defined objectives helps steer your search for the best agency.
Assess Experience and Expertise: Look for a marketing firm with a demonstrated track record of success and experience in your field. Review their portfolio, case studies, and customer testimonials to measure their skills and the outcomes they have accomplished for other firms.
Specialization: Consider if you need a full-service marketing firm that covers all parts of marketing or a specialized agency that specializes in a certain area like digital marketing or branding. Choose an agency that corresponds with your unique requirements.
Budget and price: Set a clear budget for your marketing initiatives and seek comprehensive price offers from prospective firms. Ensure you understand the services included in each bundle and any extra expenses that may emerge.
Transparency and Communication: Choose an organization that communicates freely, offers frequent updates, and is upfront about its strategy and outcomes. A credible agency will be receptive to your queries and concerns.
Cultural Fit: The proper marketing firm should understand your company's values, objectives, and target audience. Look for an agency that resonates with your brand identity and can successfully deliver your message.
Originality & Innovation: Marketing demands originality and new ideas. Assess the agency's capacity to think creatively and innovate to stand out in a competitive market.
Data-Driven Approach: A successful marketing firm should base its plans on data and analytics. Inquire about their data analysis processes and how they assess the performance of their efforts.
References and Recommendations: Seek references from current or prior clients of the agency to acquire insights into their working relationship and overall satisfaction.
Contract and Terms: Review the agency's contract and terms extensively, ensuring it corresponds with your company goals and provides flexibility if necessary.
In conclusion, finding the correct marketing firm includes rigorous study, considering their skills, communication, and cultural fit. By making a well-informed selection, you may establish a successful collaboration that drives your organization toward development and expansion.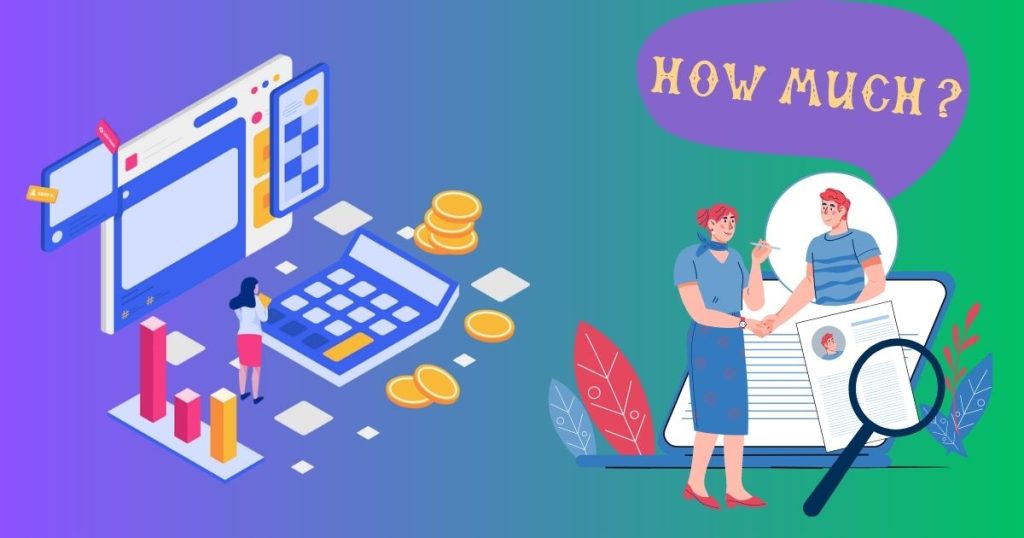 How much will it cost you to hire a marketing agency?
The cost of engaging a marketing agency may vary greatly dependent on numerous aspects, including the agency's reputation, competence, location, breadth of services, and the unique requirements of your organization. Marketing companies may charge based on multiple pricing models:
Hourly Rates: Some agencies charge an hourly cost for their services. Hourly prices might vary based on the amount of skill and the work performed. Junior personnel may have reduced charges compared to experienced strategists or consultants.
Monthly Retainers: Many marketing companies choose to operate on a monthly retainer basis. They provide a package of services for a fixed monthly charge, enabling you to access their knowledge and assistance on an ongoing basis.
Project-Based Fees: For certain marketing initiatives or campaigns, firms may charge a flat cost. This method is suited for one-time or short-term marketing activities.
Performance-Based Pricing: In certain situations, agencies may agree to a performance-based pricing model, where their remuneration is related to the outcomes produced, such as a percentage of sales or leads generated.
The cost may vary from a few hundred dollars per month for simple social media management services to thousands or even tens of thousands of dollars for extensive marketing strategy and campaigns. It's crucial to negotiate price and payment conditions with possible agencies and ensure you have a clear grasp of the services included in the package. Remember that although cost is a significant element, the quality and efficacy of the services supplied should be a main concern. Investing in a credible and skilled marketing firm may offer considerable returns on your investment via greater brand awareness, consumer engagement, and company success.
How will they provide us with progress information during the marketing campaign?
During the marketing campaign, the marketing firm will keep you updated about the success via frequent reports that contain key performance indicators (KPIs) like as website traffic, social media engagement, and conversion rates. They may plan meetings or conference calls to discuss campaign updates and strategy. Additionally, you may have access to digital dashboards and analytics tools for real-time monitoring. The agency will offer email updates, summaries of successes, and any major developments. Transparency is a goal, and they will discuss both great outcomes and issues experienced, aiming to work with you in making data-driven choices. Effective communication ensures you are properly informed about the campaign's performance and have confidence in the agency's efforts to reach the targeted marketing goals.
Conclusion
Ultimately, you need a marketing agency to grow your business as using the appropriate marketing agency may be a game-changer for the growth and profitability of your organization. With their talents, knowledge, and creativity, advertising agencies can build and execute efficient plans that boost your brand exposure, attract new consumers and extend your company reach. Through open communication and frequent progress reports, they keep you well-informed about campaign results, ensuring you have habitual insights to make data-driven choices. By cooperating with a reputed marketing firm, you receive a strategic partner devoted to attaining your marketing objectives, eventually propelling your company to new heights of success and recognition in a competitive market.