Are you ready to make sure your business has a website design that stands out from the competition? In the ever-evolving digital landscape, having a website design that differentiates your business is essential to success. In this blog post, we'll explore the best website design trends of 2023 and how you can incorporate them into your business.
Web Design Trends in 2023
In 2023, expect to see a lot of changes towards more minimalistic and modern designs. This means that web designers can focus on simple and clean layouts with fewer elements. Additionally, users should expect to see more vibrant and attractive colors, as well as bold typography. Animations and interactive elements will become more prominent, giving users a unique and engaging experience while browsing websites. Additionally, web designers will use more creative layouts and designs for their sites to stand out from the competition. Finally, responsiveness will be key to any successful website design project, as users now access the Internet from their mobile devices more often than ever before. Web designers need to focus on creating user-friendly experiences across all platforms, including desktop computers and laptops, tablets, and smartphones. To ensure this, web designers must ensure that site content is easy to read and navigate regardless of the device you are using. Additionally, website owners must try to create faster loading times by optimizing image sizes, using content delivery networks, and using caching techniques. These are some of the trends you will see in web design all the way through the middle of 2023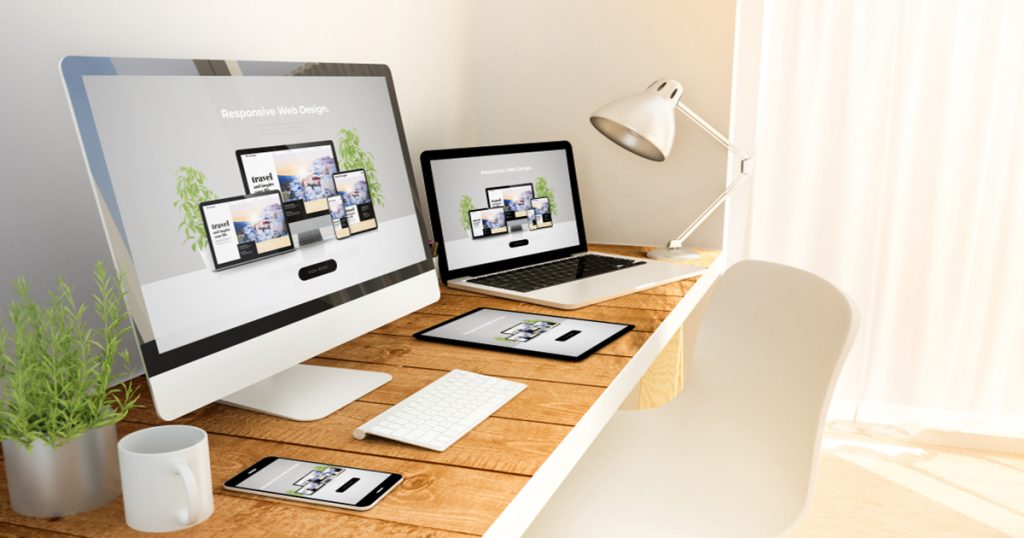 How to choose the right website design company?
Choosing the right website design company can be a very important decision for your business or personal needs. Here are some tips to help you make the right choice:
Define your goals and requirements: Before you start looking for a website design company, you should define your goals and requirements. Ask questions like what type of website you need, what is the purpose of the website, who is the target audience, what features you need, etc.
Check the Company's Portfolio: A good website design company must have a strong portfolio of past work. So check out examples of websites they have designed. This will give you an idea of their style, quality, and expertise.
Look for experience and expertise: Choose a company that has experience and expertise in website design. Check how long they have been in business, their client list, and the skills of their team.
Check for customer reviews and testimonials: Reading customer reviews and testimonials can help you get an idea of the company's reputation and the quality of its work. One can also visit the company's website, social media, and third-party review sites for feedback from their clients
Consider the company's communication skills: Choose a company that is easy to contact and responsive to your needs. They should be willing to listen to your ideas and feedback and offer suggestions based on their experience and expertise.
Consider the company's price and timeline: Look for a company that offers transparent pricing and a reasonable timeline for completing the project.
Consider ongoing support and maintenance: A good website design company should offer ongoing support and maintenance for your website once it's up and running. Determine what support and maintenance packages they offer and their pricing.
By taking these factors into consideration, you can choose a website design company that suits your needs and can deliver a high-quality website that meets your goals and requirements.
Importance of responsive web design
Responsive web design is a technique used by web designers and developers to create websites that adapt to different screen sizes and devices. This means that the website will look and work well on desktop computers, laptops, tablets, and smartphones.
Here are some reasons why responsive web design is important:
Improved user experience: With responsive web design, users can access your website on any device and have a consistent and optimized experience. And that can lead to increased engagement and improved conversion rates.
Better Search Engine Ranking: Search engines like Google generally prefer mobile-friendly and responsive websites. As a result, responsive websites are more likely to rank higher on search engine results pages, which can increase traffic and visibility.
Cost-effective: Instead of creating multiple versions of a website for different devices, responsive web design allows you to create a website that works well on all devices. This can save time and money on development and maintenance costs.
Future-proofing: As new devices and screen sizes are introduced, responsive web design can adapt without requiring a complete redesign of your website. And yes it can save you both time and money in the long run and also helps keep your website up to date.
Increased Mobile Usage: With more people accessing the internet on their mobile devices, having a responsive website is essential to reach and engage with your audience. If your website is not optimized for mobile devices, you may miss out on potential customers.
Finally, remember that responsive web design is very important. Because it improves user experience, and search engine rankings, is cost-effective, future-proofs your website, and accommodates the growing use of mobile devices.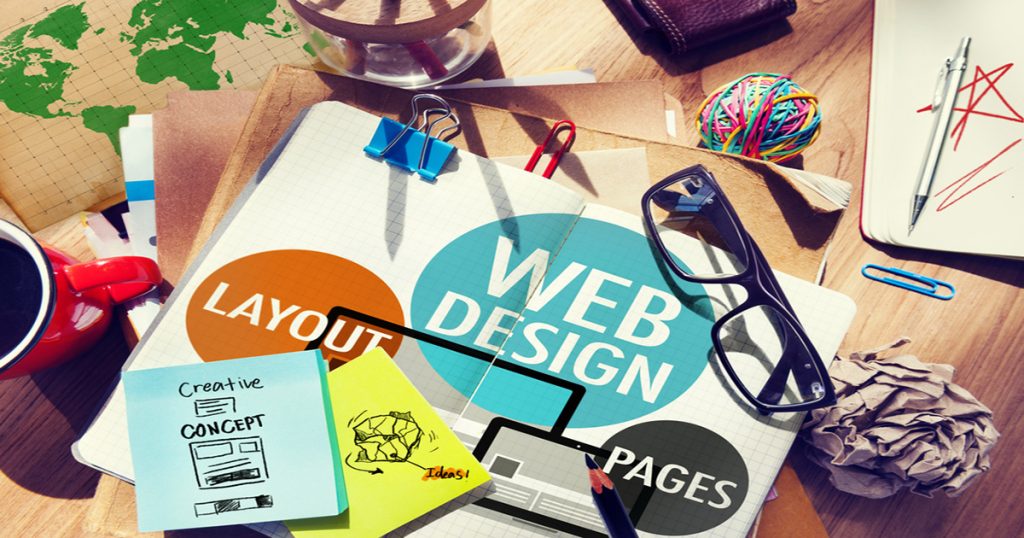 5 Tips for a Successful Website Design Project
Below are five tips to help you achieve a successful website design project:
Define your goals and target audience: Before you begin the design process, it's important to have a clear understanding of what you want to achieve with your website and who your target audience is. This will help guide design decisions and ensure that the final product is viable.
Collaborate with your designer: A successful website design project requires collaboration between you and your designer. Be open to their suggestions and ideas and clearly communicate your needs and preferences.
Prioritize usability and user experience: Your website should be easy to navigate and use, with a clean and intuitive layout. Prioritize user experience by ensuring that the website is optimized for different devices and that it loads quickly and is easy to read.
Invest in high-quality visuals and content: Your website should be visually appealing, with high-quality images and graphics that are relevant to your brand and message. Content should be clear, concise, and easy to read, with a strong focus on your key messaging and call-to-action.
Testing and refinement: Once the website is designed, it is important to test it thoroughly to make sure it is working properly and meeting your goals. This includes usability, speed, and responsiveness testing. Analytics must be used to track user behavior and adjust as needed to improve website performance.
How do you get started in web design?
Starting your career with web design can be a challenging but rewarding process. Here are some steps to help you get started with web design:
Learn Web Design Basics: Before you start designing, it is very important to have a basic understanding of web design principles like color, typography, layout and composition. There are many online resources and courses that can help you learn the basics as well.
Choose your web design tool: There are many types of web design tools available, from basic text editors to more complex graphic design software. Choose a tool that you feel comfortable using and that meets your needs
Plan Your Website: Before you start designing, it is important to plan your website. Define the purpose of your website, the target audience, the content you will include, and the features you need.
Create a wireframe: A wireframe is a general layout of your website that outlines the basic structure and content. This will help you visualize the design and make adjustments before starting the design.
Start designing: With your wireframe in place, you can start designing the look and feel of your website. Choose a color scheme, fonts, and images that reflect your brand and message. Pay attention to layout and composition, making sure the website is easy to navigate and use.
Testing and refining: Once your website is designed, it's important to test it thoroughly to make sure it's working properly and meeting your goals. Use analytics to track user behavior and make adjustments as needed to improve website performance.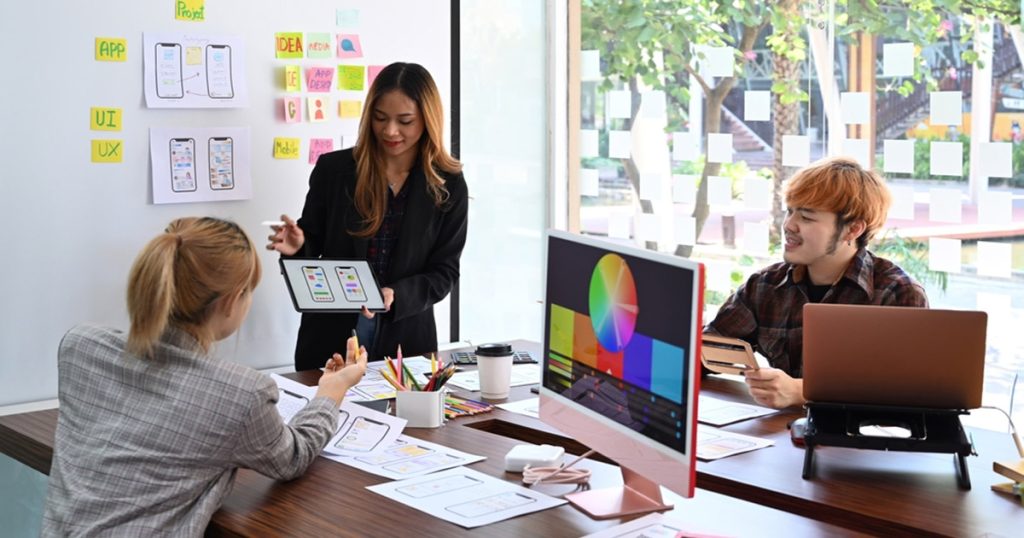 What are the benefits?
When it comes to designing a website for your business, getting the best website design has many advantages. Having a great website design can help your business stand out from the competition, build trust and credibility with potential customers, and increase online sales.
A professional website design makes your business more accessible to potential customers by ensuring that it is easy to navigate and provides a great user experience. Also, with proper design and SEO optimization, your website can rank higher in search engine results and attract more visitors.
The right website design can help you create an engaging and unique brand identity for your business. A professional design will reflect your company's values and mission and ensure it stands out from other websites in your industry. Additionally, a website that is well-designed and optimized can help increase conversions and make it easier for customers to find the information they are looking for.
Finally, a professionally designed website can be more cost-effective than other marketing strategies. Investing in a quality website design can save you money in the long run by eliminating the need to hire a full-time designer or web developer. Additionally, if done correctly, the return on investment from a great website design can be huge!
Conclusion
In conclusion, web design plays an important role in creating an effective and efficient online presence. A well-designed website can help achieve business goals, build brand awareness, and engage users. Keeping the principles of responsive design, user experience and visual appeal in mind is essential when creating a website. Effective collaboration with designers, careful planning and testing, and ongoing learning are all essential to a successful web design project. With these considerations in mind, anyone can start web designing and create an effective website.